Message from Journal of Occupational Health
[Editor-in Chief, Prof. Suganuma]
Journal in Japanese published by the Japan Society for Occupational Health (JSOH), which includes peer-reviewed papers in Japanese with English abstract, and Occupational Exposure Limits (Japanese version), etc.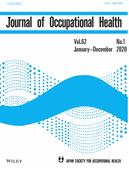 An international peer reviewed journal published by JSOH.
You can read the latest scientific findings relevant to occupational and environmental health, including fundamental toxicological studies of industrial chemicals and other related studies.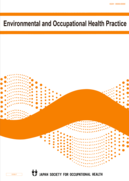 A peer reviewed journal of JSOH, which takes a broader approach than JOH.
EOH-P primarily seeks to publish reports on knowledge gained through practice, which has important empirical value for occupational health. It also seeks to publish papers on environment issues.